Initials in a Trumpet 'EM'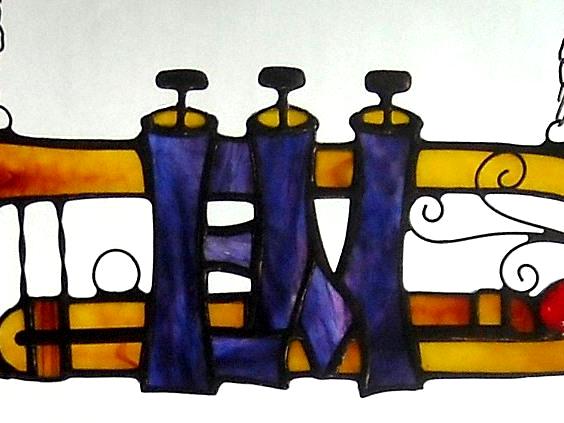 Initials in a Trumpet 'EM'
Contact for price
This was a very special custom piece for me. It was commissioned by the mother of a gifted young woman in Wyoming who plays the trumpet. Her name is Emmaleigh, but she goes by 'Em' (I also paly the trumpet.)
I used my own horn as a model & worked the letters E & M into the valves. The glass is a Bullseye (tm) yellow & deep red opalescent mix that I've had for years (not even sure if they make it anymore?) waiting for the right project... This was it!
I guess I can work names or initials into just about anything....if you have a favorite musician you need a gift for, please contact us
& I'll see what I can do!
Please contact us for custom ordering information, pricing and turnaround time. Preferably by email at
greenheronglass@gmail.com
or call/text by 252-944-1923.
Be the first to
post a comment
.