Brown Headed Nuthatch in Cow Itch Vine Large Sun Catcher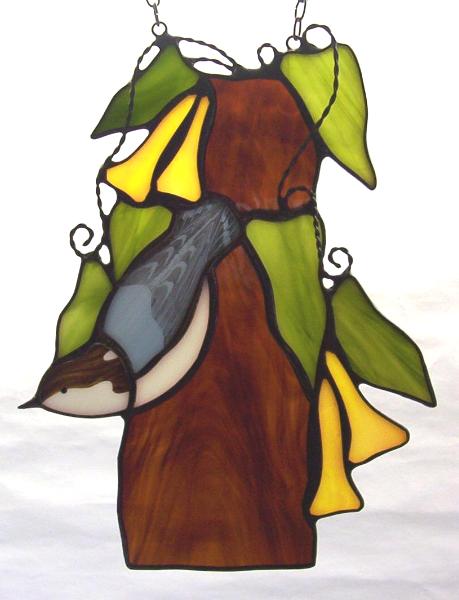 Brown Headed Nuthatch in Cow Itch Vine Large Sun Catcher
$68
Inspired by the view in my back yard here in Eastern NC, this piece features my Brown-headed Nuthatch suncatcher in it's natural habitat, a long-leaf pine tree overgrown with cow-itch vine. It measures approximately 11 by 7 inches, free-form style.
This piece can be done with either yellow or or orange trumpet flowers on the vine, and can be adapted for a red- or white-breasted nuthatch. View those in my
bird suncatchers gallery
.
This piece is made to order and will take up to 2 weeks to ship. Please contact me with any questions. email greenheronglass@gmail.com or text 252-944-1923
Be the first to
post a comment
.